Using our FLEXform Development Software, you can quickly and easily design and customize the look and functionality of all of your documents—from checks to invoices to purchase orders—at no cost to you with the purchase of FLEXform Software.
Designed with you in mind
Tree style navigation provides instant access to any component with one click.
Change component properties quickly using convenient tabs that categorize like attributes.

Easily build intelligence into your documents by adding conditional logic.

Dynamic toolbars with meaningful graphics help you perform common tasks easily.

Insert graphics from any Windows application.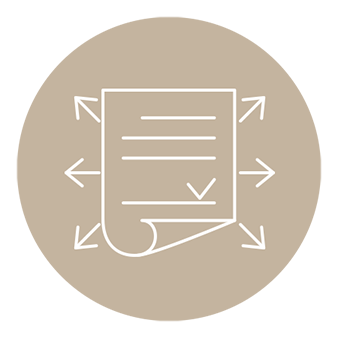 Work efficiently, work visually
The FLEXform Development Software provides you with a visual environment for page layout, data mapping, and proofing.
Import sample data from your application and watch it appear on the data grid.

Select data fields quickly by highlighting the data grid.

Build page layouts by dragging and dropping data fields or graphics onto the page.

View and import graphics from other Windows applications with the Graphic import window.

Adjust, resize or move objects on the page using your mouse.

Zoom in on the page for fine adjustments, or zoom out for the big picture.

FLEXform Host Software gives your organization flexibility to define and route documents as needed and improve its efficiency in document creation and distribution.
View results instantly
Using our prototype module, you can create a digital version populated with sample input data for proofing and review.

Make corrections and review again with no paper waste and without the hassle of installing the document on your host platform.

Thumbnails let you visually choose a specific page of a document run, and zoom in to see the fine print.